Molalla, Oregon, USA


---
Custom furniture
constructed with care.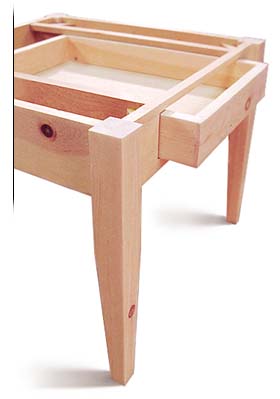 To maintain the best quality, Pioneer Furniture starts with fine wood and construction materials. Choose from a variety of solid woods such as oak, pine, and cherry. Pioneer Furniture always avoids using particle board.

Because Pioneer Furniture is owned and operated by Pat and Kay, each piece is hand crafted and not manufactured. If something doesn't turn out as expected, then Pat and Kay will personally see that it is corrected. As simple as that.




Custom furniture also means custom hardware. From iron hinges to wood inlay knobs, Pioneer Furniture has a variety of products to accent your furniture. You can choose from items such as pocket doors, roller-bearing drawers glides, glass shelves, lighting, and hinges in many colors and styles to match your home. You can also accent your furniture with leaded, stained, or etched glass.







So if you have an idea for your next piece of furniture, Pioneer Furniture can turn it into a reality. Visit the Contact Information page and ask them what they can do for you.




welcome | construction | gallery | contact | top of page